---
I didnt realise just how many things had gone wrong in our first 6 months on the road until I started writing this post...
---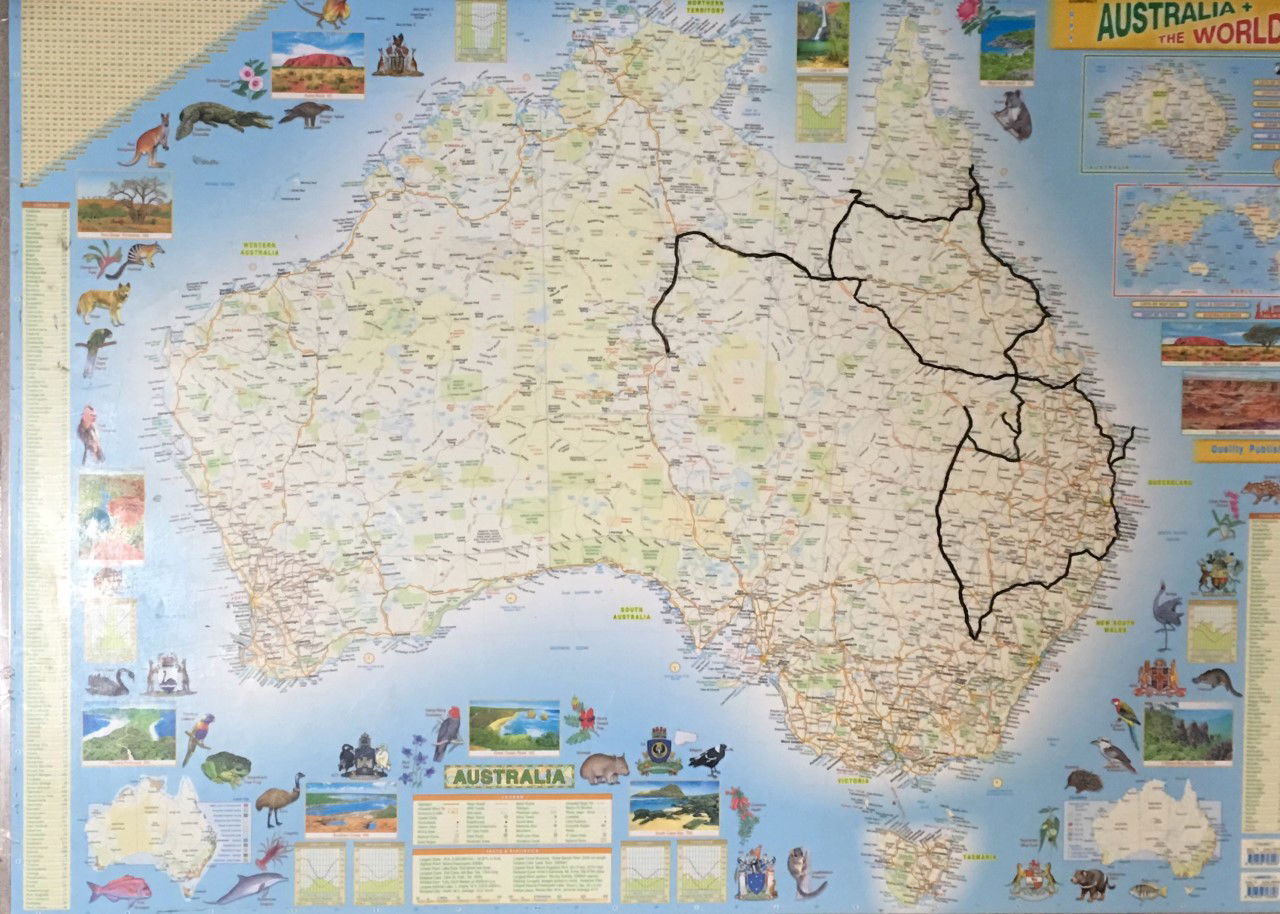 Within the first three weeks of hitting the road for our lap of a lifetime I had managed to plow our Nissan patrol into the back of a Prado. With the weight of our loaded caravan in tow, it was one of those moments that played out in slow motion, as I saw the back of the Prado slowly shatter under the pressure of our rather large bull bar. Thankfully, no one involved in the accident was injured and we were able to spend extra time exploring the amazing city of Cairns while we waited for our car to be repaired.
Car repairs in Cairns - $8963. It really does pay to be insured!
It was during our stay in Cairns that we discovered just how expensive emergency dental visits can be after I needed a tooth extraction following a few sleepless nights with an incredible amount of pain. I have since needed yet another tooth removed.
Tooth extraction x 2 - $870
So after Cairns we headed off to Alice Springs which is where we commenced our run of hospital visits. Master 7 started the ball rolling by taking a chunk of flesh out of his leg on some old wire mesh. He required a few stitches at the local health clinical and was back on the mend before we knew it. I on the other hand, didn't recover quite so quickly after passing out at a friend's house on the Queensland coast. It would appear that my body doesn't cope well in the humidity and as a result I had a short ambulance ride to the nearest hospital.
Ambulance ride to the hospital - $450.
Our third trip to the hospital emergency department was the most terrifying of all when Miss 9 attempted to electrocute herself on the car fridge power lead that had been damaged just seconds before she tried to touch it. Thankfully she was okay however, my blood pressure is still questionable.
Parent's blood pressure- through the roof!
Whilst we are on the subject of high blood pressure, now would be an ideal time to discuss the tank of bad fuel we received during our travels along the Stuart Highway. Thankfully we were only 200kms away from Longreach when the car began to chug and spit as the bad fuel choked up the filters. Fortunately we made it to Longreach before the contaminated fuel did too much damage; unfortunately, we missed out on seeing Lawn Hill as a result.
Fuel filter and repairs- $175
Needless to say it's been an interesting 6 months on the road and although we have had a few mishaps and budget blow outs we wouldn't change a thing! Travelling Australia with your family is an experience like no other. Our relationships are stronger than ever and the memories we have made are incredible. We cannot wait to see what the next six months bring!
Our 6 month stats:
Kilometres travelled - 12,439km's
Average weekly budget- $1456.75
Paid accommodation- 66 nights
Free accommodation/ free camps- 117 nights
Emergency department visits- 3
Emergency dental visits- 2
Ambulance rides- 1
Car accidents- 1
Bad fuel- 1 tank
Thong blowouts- 7 (Master 7 = 6, Miss 9 = 1)
The 3 biggest lessons we have learnt
SLOW DOWN! We have travelled too far, too quickly.

BUDGET, BUDGET, BUDGET! We have spent way too much money.

DON"T MAKE PLANS! We have missed out on the opportunity to explore so many places because we made bookings and tried to plan ahead.