---
Following is a list of items that Doug and I use more than we thought we would when travelling Australia in fact, we purchased some of these items within weeks of hitting the road. We tried to use a minimalistic approach when packing our caravan for our lap of a lifetime however, there are just some things that make life on the road a little easier and as much as I hate to admit it…. Doug was right about the butane gas cooker!
---
1. Butane Gas Cooker
Before leaving on our big adventure Doug and I had many conversations over whether we had room for the butane gas cooker and after winning the argument (or so I thought), it was decided that the butane cooker would be sacrificed after all, we couldn't take everything!
Little did I know, Doug had carefully concealed the cooker in the front boot of the caravan and by day three he had built up enough courage to tell me he had ignored my initial disposal request and packed the butane cooker anyway. That night we cooked up a one-pot meal and had the cooker and the dishes packed away in record time. As much as I hate to admit that he was right, that butane gas cooker gets used at least five times a week!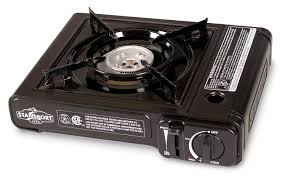 2. Milwaukee Vacuum Cleaner
In the weeks leading up to our departure, Doug had convinced me that he would need a new Milwaukee drill set. His concluding statement highlighted the fact that the drill set in question came with a battery-operated vacuum cleaner which I assured him we would not need. However, as I vacuumed the floor of my car and caravan with this powerful, light-weight, compact, portable machine I asked myself why I hadn't purchased one sooner!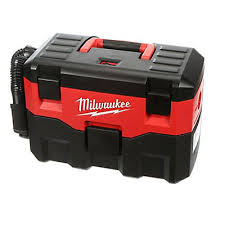 3. Ceramic Coffee Mugs
There is nothing better than a cup of tea/coffee/chai latte first thing in the morning and finding a large-sized coffee mug to take on our trip was essential however, we also had to consider storage in the caravan. We decided to purchase large, blue enamel camping mugs to avoid any breakages whilst travelling on rough roads however, on the very first morning the hot drink ritual was rudely interrupted by the taste of tin. The enamel cups were awful, and we quickly replaced them with two ceramic mugs that we store securely in the caravan. We decided that a palatable chai latte far out ways any broken coffee mugs. There are some things you just cannot change!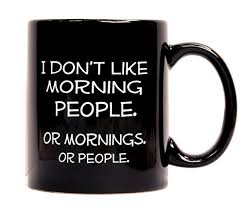 4. Printer/Scanner
I was planning on using local libraries for any printing that we would need to do for school or work purposes however, it quickly became apparent that we were not always going to have access to these facilities when needed. Financially, it worked out cheaper for us to purchase a printer and the convenience of being able to print from our caravan means we spend less time looking for public printing facilities and more time enjoying our trip.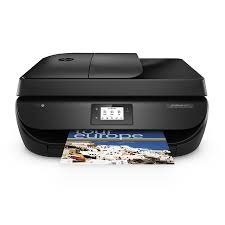 5. Truckies Atlas
After years of truck driving, Doug insisted on purchasing a Truckies atlas as soon as we hit the road. I couldn't understand his motivation for purchasing a book the size of a small coffee table after all, you can find every map online these days. However, after a few weeks on the road I realised that this collection of maps was more valuable than I first thought. The book highlights roads designated to heavy vehicles such as road trains which are more than often roads that are suited to caravanners. It also has valuable information such as the location of shower facilities which is handy when your caravan does not have an ensuite. The atlas is very detailed, and Doug and I often find ourselves perusing the paper maps searching for our next adventure.